Foreclosure process for houses and condos in Vancouver BC
You might have heard a lot of myths about buying foreclosure properties. Most of these myths are from United States. Buying foreclosure or court ordered sale properties in Vancouver British Columbia works differently from the United States. The courts in British Columbia ensure that the homeowner is protected and that the property sales for a "fair price" (as close to market value as possible) with adequate marketing efforts from the listing agent.  The courts in the United States are trying to protect banks thus accepting offers well below "fair market value". It is certainly possible to get a great deal on the foreclosure property, however it's not the same as in the United States.
So how does the foreclosure process in Vancouver BC work?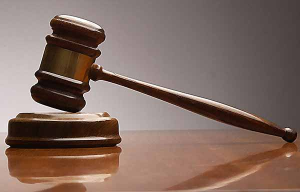 After the homeowner defaults on his or her mortgage the bank will file for the court ordered sale of the property. After the lender (bank) get the permission to sell the property their lawyer will topically hire a real estate agent to sell the property. This listing real estate agent has the duty to market the foreclosure property to his or hers best ability.
We would present your offer to the listing agent who in turn will present it to the lender's attorney. Lender's attorney will negotiate on behalf of the lender. After the offer is "accepted" by both the buyer (in this case yourself) and the lender (in this case lender's attorney) the lender's lawyer will set up a court date to present the offer/s to the judge of the BC Supreme Court.  Usually there will be a few competing offers and judge will accept the highest one. As a buyer you will be informed a few days prior to the court date of the existence of the competing offers thus giving you a chance come to court and outbid the other offer.
In the case of multiple offer (which happens often) the highest offer without any subject usually is the one that gets accepted. A new owner is usually able to move in within 5-10 weeks of the acceptance.
Get all foreclosure listings in Vancouver for FREE by filling up the form on the right.